Endless Styles Salon & Boutique opened its doors in May 2009. Located on the South Side of Corpus Christi Texas, Endless Styles is known as one of the very best luxury hair salons in the city. Specializing in both women's and men's styling, Endless Styles boasts a fun-loving and drama free atmosphere where clients can relax and be pampered. Guests enjoy complimentary beverage service and an elegant waiting area to sit back and relax while waiting to be greeted by their stylist. Classic, modern, and even edgy styling is their expertise. The talented team at Endless Styles is a family away from family and is continuously learning and keeping up with the latest trends in the industry. Each team member has been educated by Lisa Walker, color theory expert, and Oligo Pro Brand Ambassador, as well as a number of other industry experts.
Endless Styles' mission is to provide the highest level of customer service to each client, thereby establishing a long lasting relationship of trust and friendship. Come in to Endless Styles Salon & Boutique for your new custom style and walk out with the utmost beauty experience!
We are a proud supporter of these luxury brands.
CREATIVE COLOR
We offer creative color services including Balayage, Ombre, Face Framing Highlights, Half Highlights, Full Highlights, Color Correction, and Glaze. Call us for a consultation and quote.

haircuts
Creative and stylish haircuts for women, men, and children

up-dos + formal hair
Formal custom hairstyles for proms, weddings, and other special occasions. Bridal Party packages available.

Halo Couture extensions
Halo Couture is the newest exclusive extension trend! The finest quality human hair extensions look and feel so natural and are easy to put on. Endless Styles is the only Halo Couture distributor in Corpus Christi.

Smoothing treatments
Brazilian Blowout Certified Salon
Brazilian Blowout is the only professional hair smoothing treatment that actually improves the health of the hair. Enjoy smooth, healthy, frizz-free hair with radiant shine.
waxing
Eyebrow and lip waxing

makeup
Full face makeup provided by a certificed Makeup Artist. Eyelash strips provided. Bridal Party packages available.
iris vasquez
Iris Vasquez is the owner, master colorist and head hairstylist at Endless Styles Salon & Boutique. With over 17 years in the industry and training at different academies in San Antonio, Houston, Austin, Las Vegas, New York, and California, Iris is a master hairstylist and is up-to-date with the latest trends in the industry. She is certified in Brazilian Blowout, Aquage, Kenra and Schwarzkopf. She holds her team and the salon to the highest standards, and ensures her team continues education and certification to bring their customers the very best beauty experience. Iris is hands on with all aspects of color, cutting, and styling for every client. Her goal is to make every client that sits in her chair achieve their desired look and feel great about themselves. Her true reward is putting a smile on a client's face.
lindsey pappas
Lindsey Pappas, daughter of owner Iris Vasquez, has been at the heart of Endless Styles Salon & Boutique since day one. A longtime lover of style and fashion, she began her career within the salon by first coordinating and managing the boutique. Her mother guided her and taught her the skills necessary to flourish in the industry and run a business. After her hands-on educational experience within the salon, Lindsey left Endless Styles for almost two years to attend a cosmetology school in Austin, Texas. After graduating, she came back to Corpus Christi to rejoin the talented team and start her career with tons of inspiration and educational experience. She specializes in color, haircutting, hairstyling, and formal makeup application.
Christina perez
Christina has been a Master Colorist and Hairstylist with Endless Styles for 10 years and has been doing hair for over 16 years. During that time, she has developed a very personal salon experience for her clients. She provides each client with a personal consultation discussing their individual needs and will direct them on what styles best suite them. She is trained and certified in Color Education with Goldwell, Schwarzkopf, Kenra, Pravana, Rusk, and Redken. She has also been trained and certified in Haircutting Techniques with Tony and Guy, Pivot Point, and Rusk. Christina continues to educate herself through online training and attending airshows and events across the country. Her work has even been featured on Kenra's national Instagram account. Christina prides herself on professionalism and devout customization to achieve every client's dream look.
rebecca carrizales
Rebecca Carrizales has been in the beauty industry for 7 years and currently works as the main assistant to owner Iris Vasquez. She is the salon Manager and Coordinator at Endless Styles. Rebecca keeps up-to-date with the latest styles, techniques, and trends with the team, while also attending education classes on her own. She is certified in both Brazilian Blowouts and Keratin Smoothing treatments, and is also hands on with all color applications. Rebecca finds her job rewarding because she can use her skills and talents to make her clients feel great about themselves.
klarytza magana
Klarytza attended the Del Mar cosmetology program and fell in love with the art of doing hair and creating natural beautiful looks for others. She has been in the industry for 3 years, and has attended many education classes such as Brazilian Blowout, Bumble & Bumble, Redken, Aquage, Big Sexy, and Matrix. Learning new techniques and keeping up with the latest styles inspires her to do more with clients. Klarytza speciality and favorite service is giving clients a nice voluminous blowout. Working at Endless Styles has shown her how much a fresh color or a bouncy blowout can make someone feel beautiful and alive.
BehindtheChair with Liz Haven | May 2019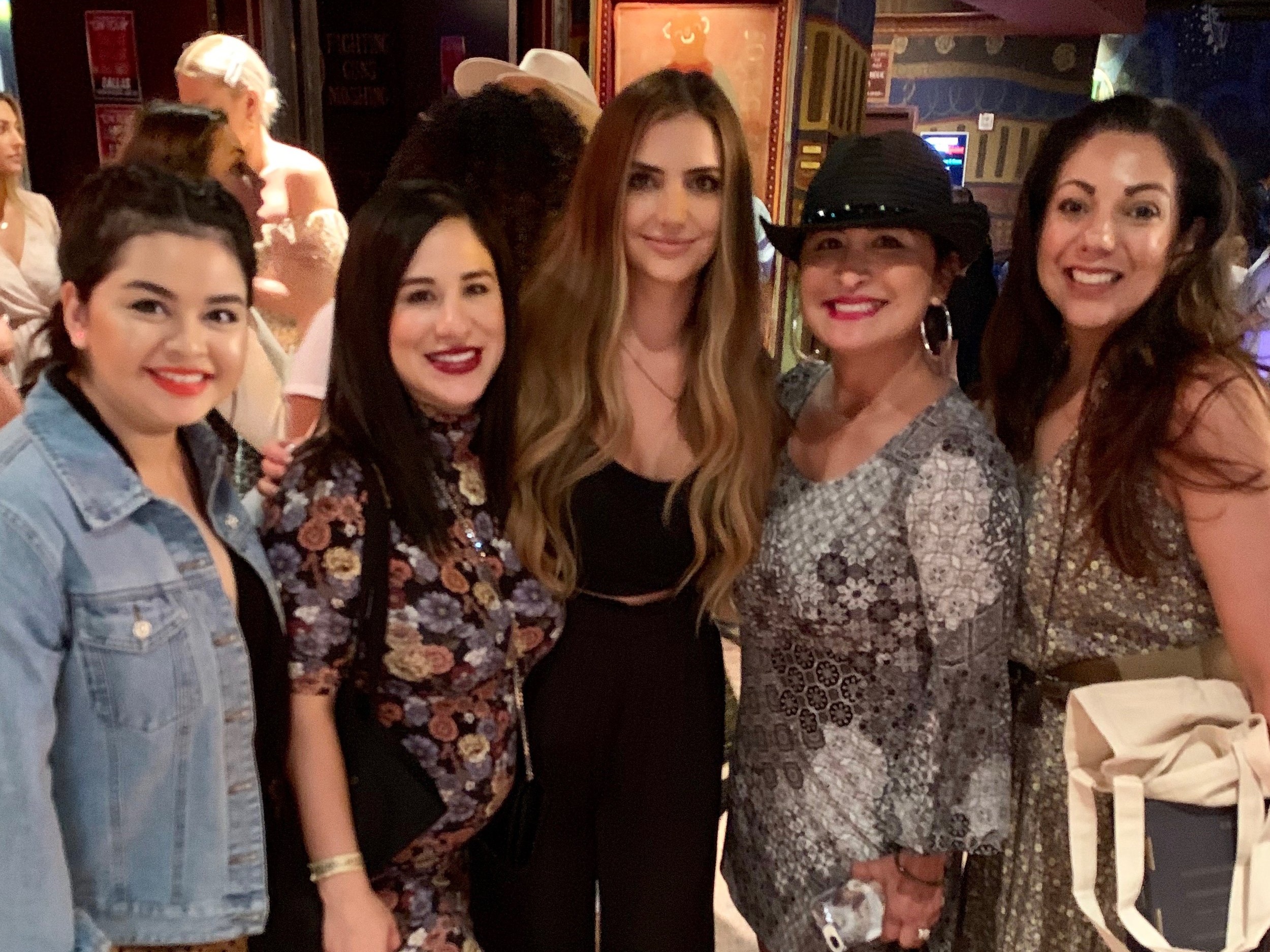 BehindtheChair with CEO and Cofounder, Mary Rector-Gable | May 2019
BehindtheChair with Lo Wheeler Davis | May 2019
Heather Chapman, Austin | February 2017
Larisa Love and Phillip Ring | October 2017
Kim Vu
Guy Tang, Behind the Chair, New Orleans | 2015
Stephanie Brinkerhoff, Behind the Chair, New Orleans | 2015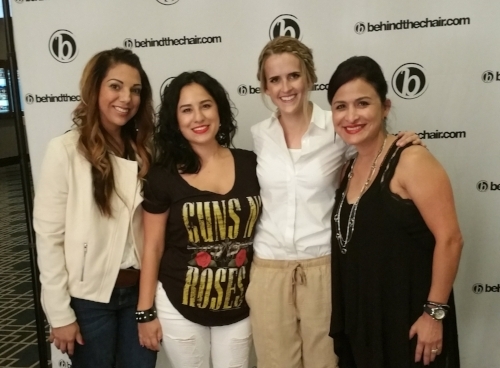 Johnny Ramirez, Behind the Chair, LA
Luis Alvarez, Aquage Line Class | 2015
Lisa Loves Balayage, Las Vegas | 2018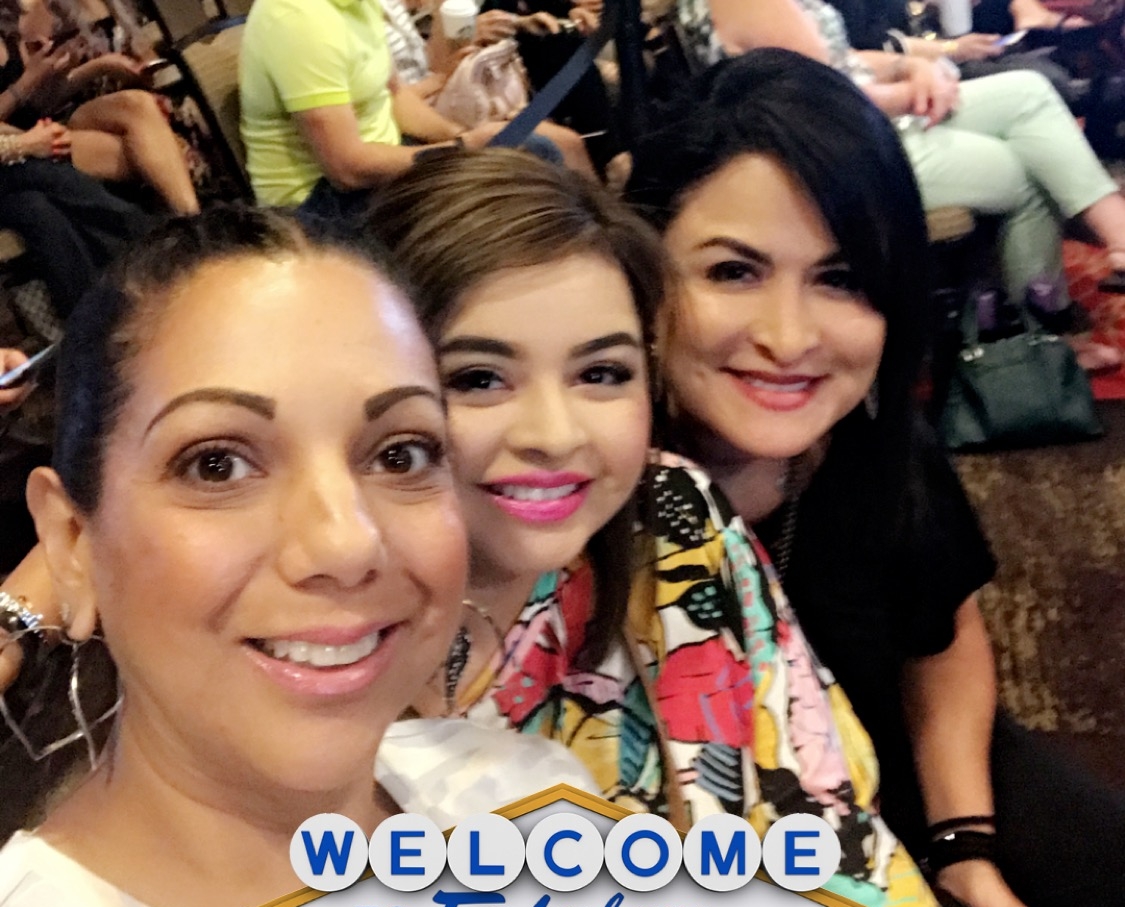 Lisa Loves Balayage, Las Vegas | 2018
ENDLESS STYLES SALON & BOUTIQUE
6314 Yorktown Blvd, Ste 103
Corpus Christi, Texas 78414
(361) 992-3635
Hours
Monday: Closed
Tuesday: Closed
Wednesday: 12pm - 7pm
Thursday: 9am - 7pm
Friday: 9am - 7pm
Saturday: 9am - 2pm
Sunday: Closed